Controlled Drugs and SUbstances
Secure Controlled Drugs and Substances License for your facility.
What is Controlled Drugs and Substances License?
Controlled Drugs Substance License is a legal document granted by the regulatory authorities to individuals or organizations involved in handling, storing, selling, or distributing controlled substances. It is essential for businesses operating in the pharmaceutical industry, hospitals, clinics, research organizations, and other relevant entities.
Importance of CDSA
Legal Compliance: Acquiring the Controlled Drugs Substance License ensures that your business operates within the legal framework defined by regulatory authorities in Canada and North America.
Patient Safety: By having this license, you demonstrate your commitment to maintaining the security and integrity of controlled substances, ensuring their safe storage, handling, and distribution. This, in turn, ensures patient safety and contributes to an overall quality healthcare ecosystem.
Business Opportunities: Holding a Controlled Drugs Substance License can open doors to a wide range of business opportunities, collaborations, and partnerships in the pharmaceutical industry. Many organizations prioritize working with licensed entities to ensure compliance and mitigate risks.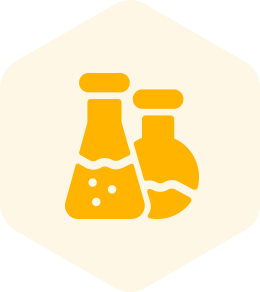 Who needs a Controlled Drugs and Substances License?
If your business deals with controlled substances, obtaining a Controlled Drugs Substance License is critical. This license ensures your adherence to strict regulations and helps maintain public safety by enabling proper handling, tracking, and accountability of controlled substances. 
Health Canada application fees for Controlled Drugs and Substance License
The application process for obtaining a Controlled Drugs and Substance License involves fees that may vary depending on the type an complexity of the drug being submitted for approval.
Fee

Fee Amount in 2023-2024
(CAD $)

Human and Veterinary Drugs

5,184

Veterinary Drugs

1,750
Detailed information about the application fees can be obtained from the website: https://www.canada.ca/en/health-canada/
Types of Controlled Drugs and Substances
Opiates (ie. Morphine, Codeine)
Benzodiazepines (ie. Clonazepam, Bromazepam)
Barbiturates (ie. Barbital, Alphenal)
Psychedelics (ie. Lysergic acid diethylamide (LSD), Psilocybin, DMT) 
Anabolic Steroid (ie. Testosterones, Nandrolone)
Cannabis and Cannabinoids (ie. Marijuana, Cannabidiol, Cannabis)
Fentanyls (ie. Fentanyl, Alfentanil)
Methylphenidate and analogs
Amphetamine and derivatives
Get in Touch with Your Licensing Expert
---
Find out what licensing solution would work best for your business.
For more information about Drug Identification Numbers (DIN) and the application process, Please feel free to contact us.